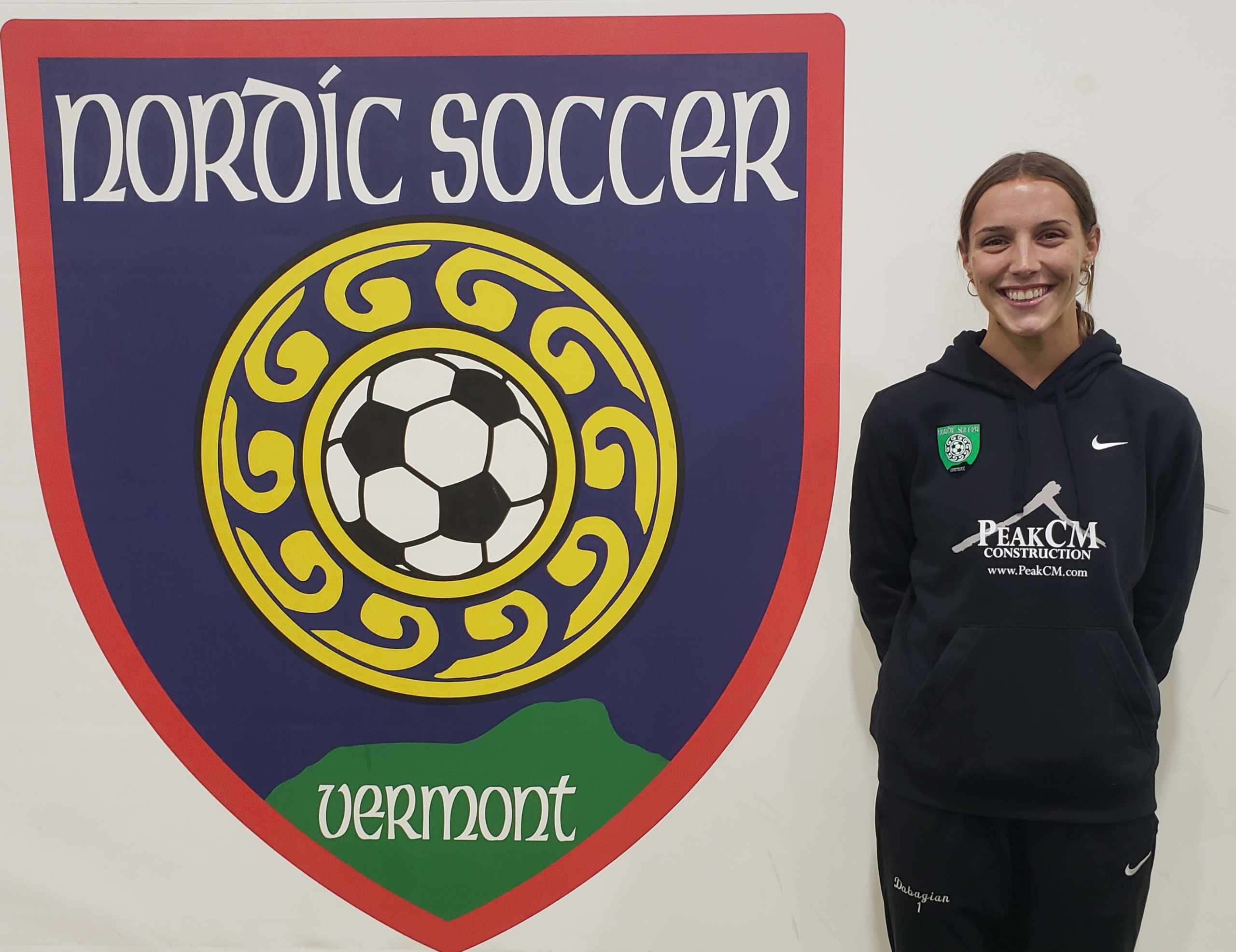 Played for Nordic from 2008-2017.

Graduated from Milton High School in 2016. Lead the team to two state championships in 2013 and 2015.
Competed in the Twin State game against New Hampshire, and was named the Most Valuable Player.

Graduated from The College of Saint Rose with a Bachelor's of Science in Biology, with a concentration in Ecology and Environmental Science and a minor in Psychology. While there, played on the Women's Soccer team. During those four years, we went to the NE-10 Conference Tournament 4 times, winning in 2019 as well as the regular season. After that, we went on to win the East Regional Championship, and went to the NCAA Final Four.

Position - outside mid or forward.

Fun Fact - Niv and I are married.