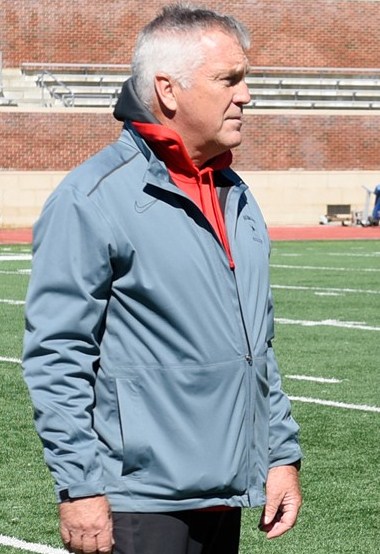 In another step to enhance player development, we are very happy to announce that Peter Albright, the longtime Head Women's Soccer Coach at the University of Richmond (VA) has accepted an appointment as a Senior Staff Coach with Nordic Soccer Club.
Peter holds a USSF A License and the NSCAA (USC) Advanced National Diploma, as well as a Bachelors Degree in Mathematics and Master's in Education, both from Johnson State College.
Peter began his coaching career in Vermont as the Head Men's Soccer Coach and Director of Athletics at Johnson State.
After 15 seasons, 9 Conference Championships and two National Tournament appearances, Peter left Vermont to become the first women's soccer coach at the University of Richmond.
For the past 22 years, he has guided the NCAA Division I Spiders as their first and only head coach. During that time, he helped hundreds of young women compete in the highest levels of college soccer while successfully maintaining the difficult balance of athletic competitiveness and academic excellence at an elite institution.
An inductee to the Johnson Athletic Hall of Fame and the University of Richmond Athletic Hall of Fame as a member of the 2000 Richmond Women's Soccer Team, Coach Albright has had a long career helping to shape the lives and guide the careers of his players.
"I am excited to be returning to Vermont and am grateful to the Nordic Soccer Club for giving me the opportunity to work with some of Vermont's best players." commented Coach Albright.
"We are delighted to have a coach as experienced and knowledgeable as Coach Albright join our coaching staff." commented Jim Goudie, Nordic Director of Coaching.
"On behalf of all our families and fellow coaches, I would like to welcome Coach Albright back to Vermont and to Nordic Soccer Club"
Coach Albright will start his coaching duties in the New Year and will be joining the most impressive coaching line-up in the state for our girls teams that includes two Division 1 Assistant Women's College coaches, a Region 1 ODP Regional staff coach, a former Division 2 Head Women's Soccer Coach, 3 High School Head or Assistant coaches and 7 female Nordic alumni.