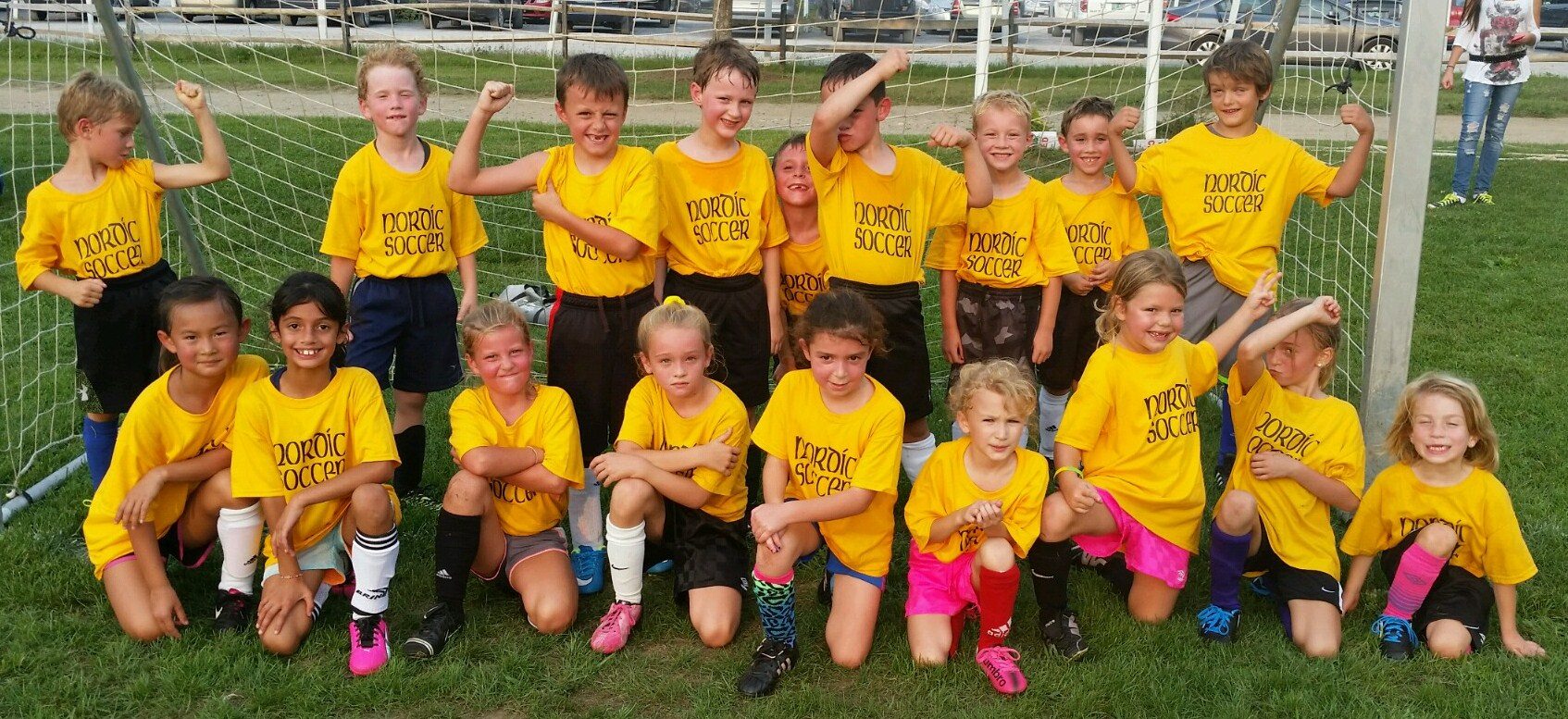 Nordic Soccer Club is now accepting registrations for our Winter U6 and U8 Junior programs.
Nordic U-6 Co-ed Program
Who & What:
This program is designed to foster a love for playing the game through the implementation of learning enhancement activities that highlight a specific skill or tactic "of the day" whilst engaging the enthusiast in activity. Players and families registering and participating in this programme will be enthusiastic soccer beginners who are committed to starting their soccer education and play with sound fundamental development. Our U-6 program will consist of weekly training sessions in accordance with our centre-wide curriculum. The Nordic S.C. Youth Director and other qualified and experienced Nordic S.C. coaching staff will direct all activity.
Instructional Philosophy:
The Nordic S.C. Youth Training Program's primary goal is to foster a "love" of the game, whilst enhancing proper playing habits through implementation of our centre-wide progressive curriculum. Nordic S.C is always sensitive to the individual player's needs, potential, and development of personal excellence. The curriculum is based on sound principles of learning. Attention to detail and the need to insist on the highest standards and acquisition of good learning and practice habits are essential elements in our learning environment. For the development of excellence, the following factors are essential:
Registration Criteria:
Player registration should be based upon a love for the game, commitment to learning, work ethic, and character.
This program is for players born between 8/1/2009 and 7/31/20010.
Standard of Instruction:
Excellence in player development requires excellent instruction. The Nordic U6 program is fully staffed by qualified coaches. Our comprehensive centre-wide curriculum is modeled after European Professional Youth Development Academies. Young players learn efficiently and effectively within an inviting structured learning environment, with positive motivation, and the correct attitude toward learning and practice.
We acknowledge the fact that young soccer players today are getting loads of playing time, but are receiving very little quality instruction, if any at all. Simply playing soccer will create and reinforce habits, good or bad. Most often-in match play, young players are simply practicing bad habits, which deter the learners from becoming quality players, thus, nullifying any chance of having a quality experience or longevity within the game.
When & Where: Nordic Indoor Soccer Center at CVE Expo in Essex Jct.
Saturdays 9am to 10am.
Cost: $70
Winter Session 1: Saturdays – 11/7, 11/14, 11/21, 11/28, 12/5, 12/12 and 12/19.
Register here. https://nordicsoccer.demosphere-secure.com/_registration
If you chose to pay by check please make checks payable to Nordic Soccer.
For more information, please contact Jim Goudie at jim@nordicsoccer.org or call (802) 288 9577.